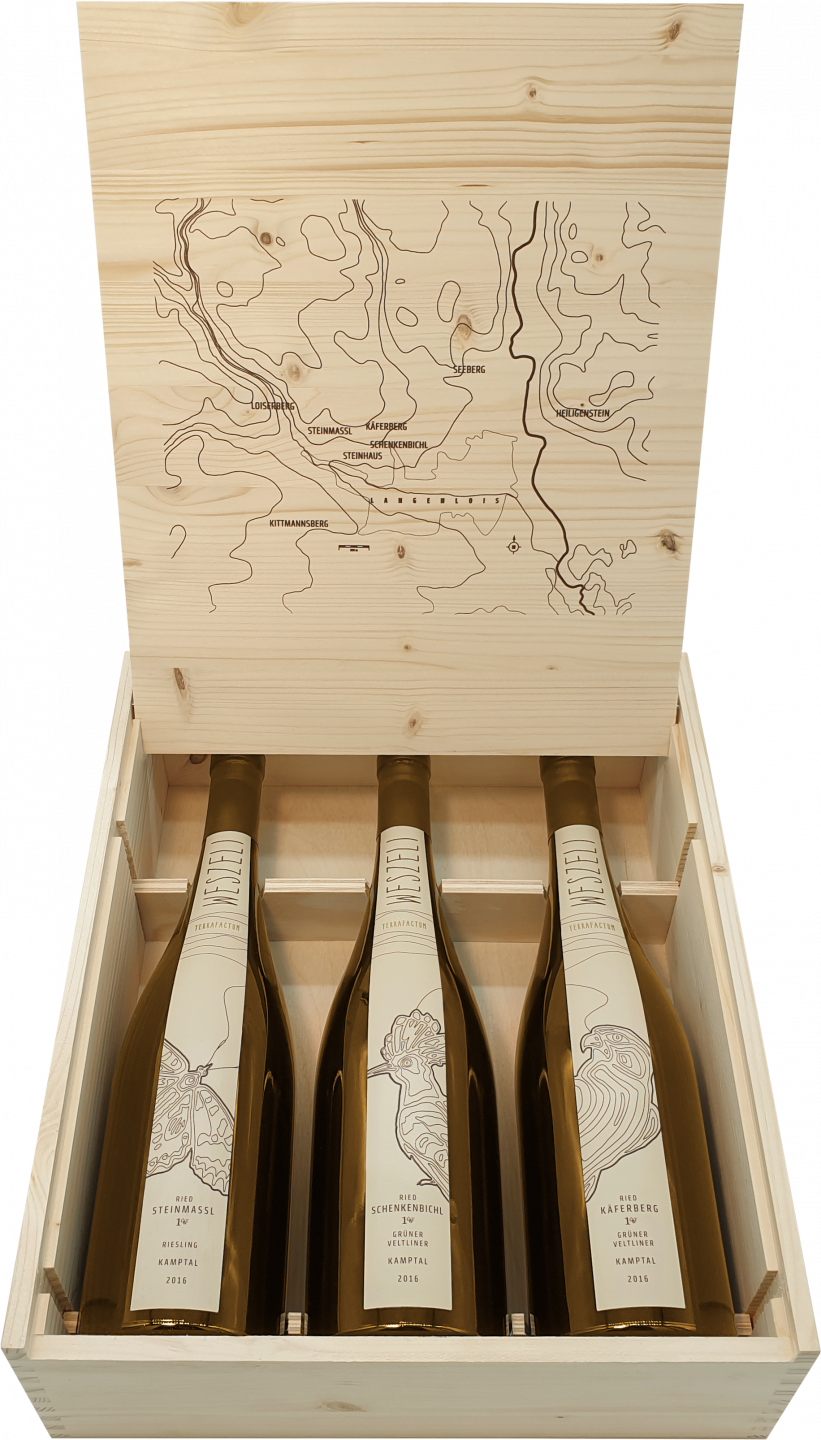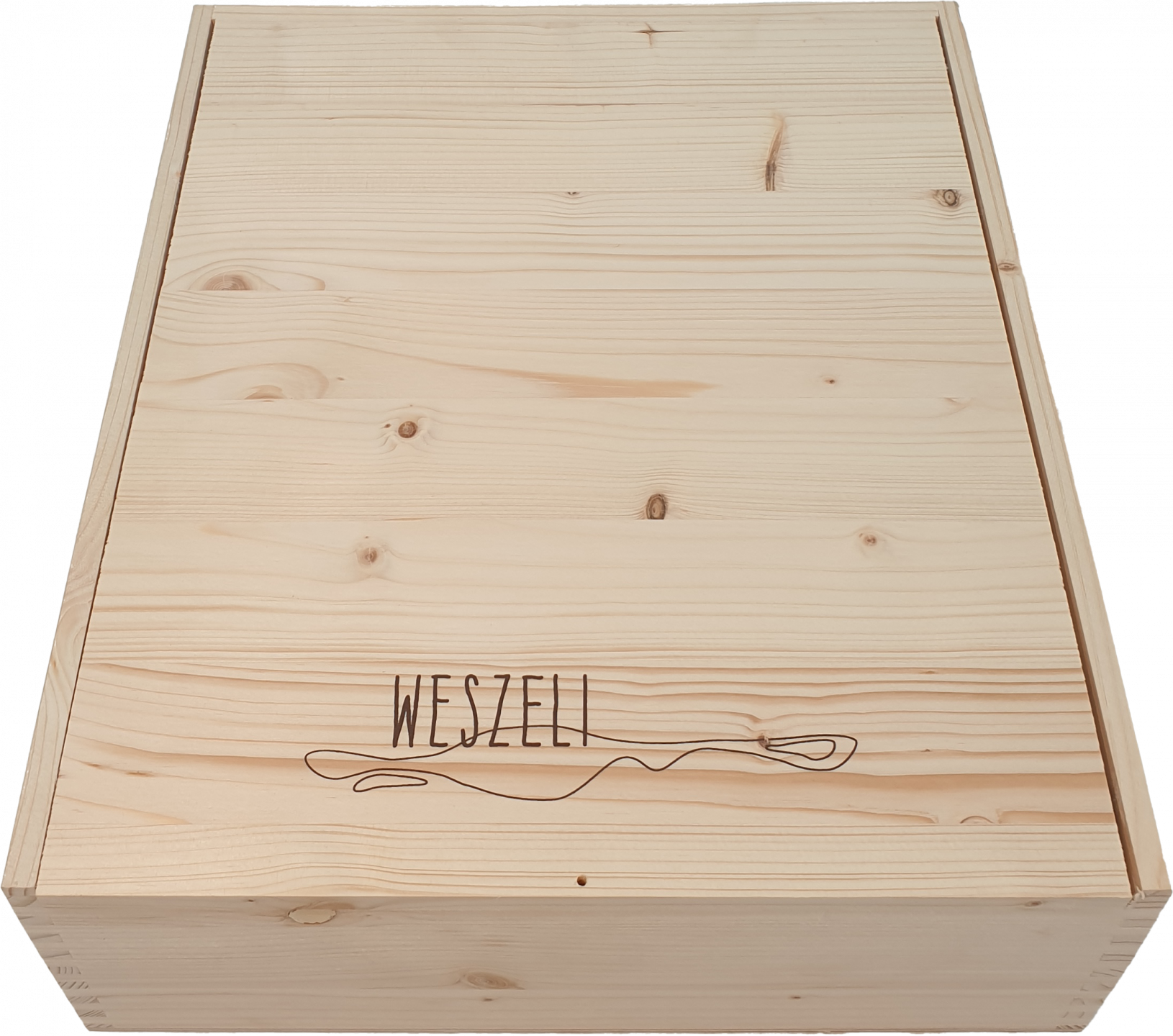 inklusive
Holzkassette
Kamptal Erste Lagen
exclusive wooden box | 3 Erste Lagen wines
Kamptal Erste Lagen

exclusive wooden box | 3 Erste Lagen wines
Kamptal Erste Lagen
exclusive wooden box |
3 Erste Lagen wines
120,40 EUR
Gratis Versand
consisting of 1 bottle each:
Grüner Veltliner Schenkenbichl 2017, 1.ÖTW
Mineral, deep-spicy and elegant. The fruity notes are subtle and open up slowly. The focus is on pome fruit, with nutty notes in the background. The body is substantial, rejuvenates powerfully towards the palate and leaves a dynamic, crystalline and vital impression in the finish. Is just at the beginning of a long career.
Grüner Veltliner Käferberg 2017, 1. ÖTW
Gripping yellow-orange fruit aromas - peach, oranges, nectarines - set the pace in the nose, while in the mouth a deep spiciness and light floral notes are added. Is cool, spirited and dynamic like never before. Combines profound substance with focus and clarity. Permanent direction and pressure towards the palate, lively and full-bodied.
Riesling Steinmassl 2017, 1. ÖTW
Crystal clear, polished and yellow fruit notes. Seems cool and precise from the first second. Reminiscent of ripe apricots, peaches, grapefruit, herbs and white flowers. Fine sweetness is countered by noticeable minerality. Is profound, compact, balanced and substantial. Always remains elegant and structured. Ends salty, straight and punchy.
exclusive wooden box for 3 bottles with  WESZELI logo and site map
120,40 EUR
Gratis Versand
Versandbereit in 1-2 Werktagen
Derzeit verfügbar