Old Vines and Plenty of Limestone
The Steinhaus vineyard site is paradigmatic for the geological diversity of the vineyards of Langenlois. Here, you'll find what constitutes Langenlois's extensive world of rock and stone (desert sandstone is practically the only exception). Depending on where you stand, you'll find gneiss or mica schist, amphibolite, quartz, feldspar, loess, clay, sand or limestone.
The slope is diverse, ranging from very steep to very flat. The upper part of the Steinhaus always has been Riesling terroir. But down below, where the soils are deeper – and where we have our vineyards – are the best conditions for Grüner Veltliner.
The Soil
Planted in 1959, our vines are thriving in gneiss and limestone. The limestone is particularly important precisely because it counteracts the south-facing exposure of the vineyard with a straight, powerful focus, lending firmness and directness to the wine's warm texture.
The grapes of the Steinhaus aren't vinified as single vineyard wines, but actually comprise the main part of the Grüner Veltliner Steingarten.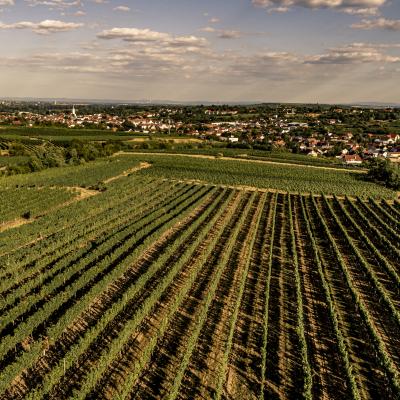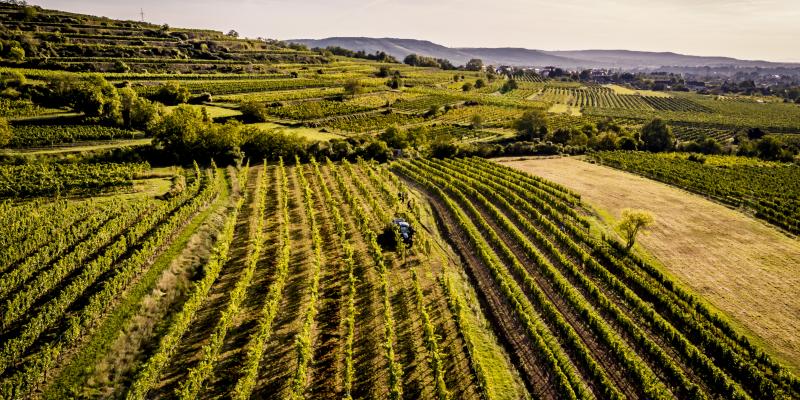 "

Planted in 1959, our vines are thriving in gneiss and limestone.

"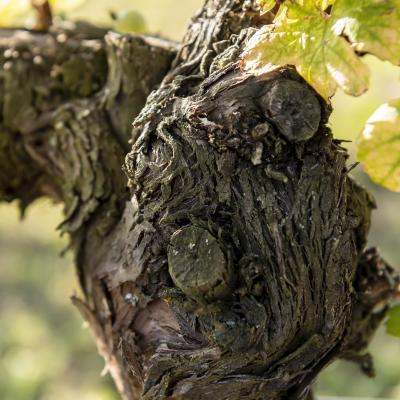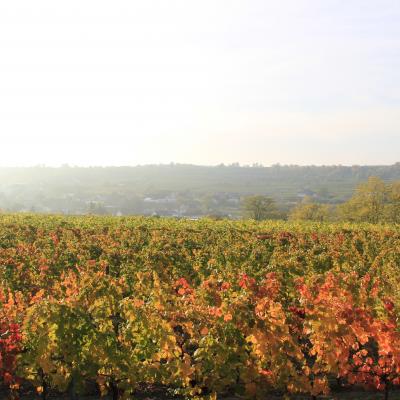 48°28´47.25"N 15°39´28.36"E