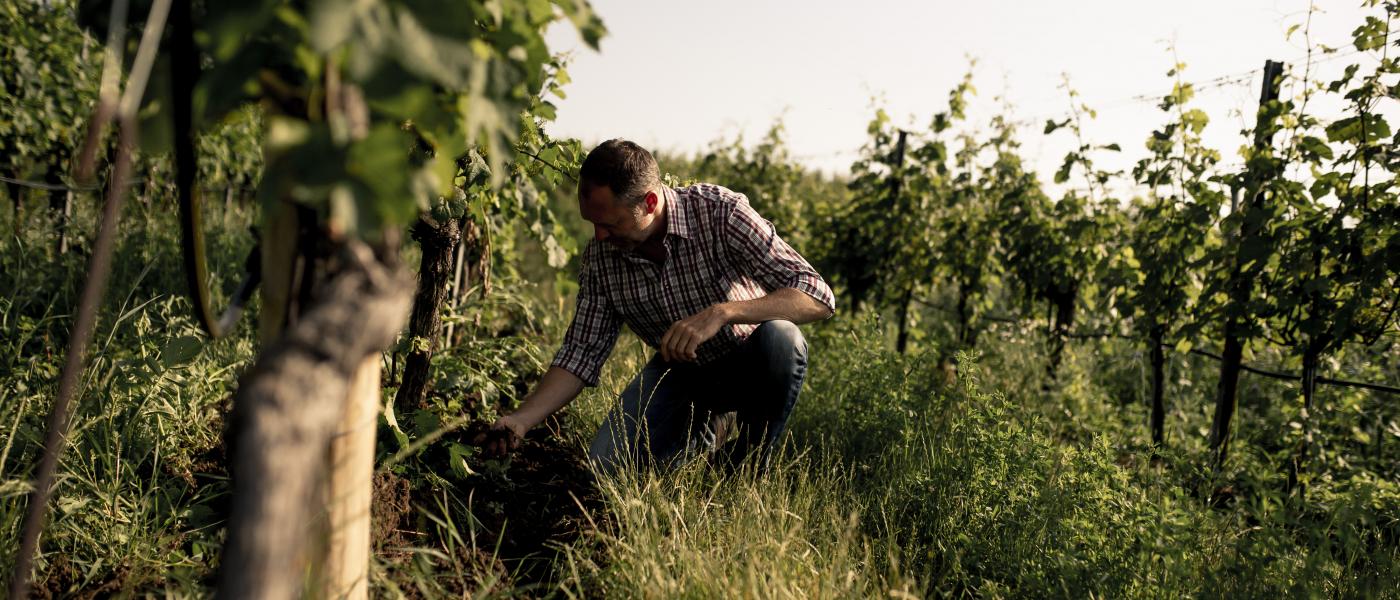 The Soil
A Soil for many Generations.
Through photosynthesis, a vine not only supplies leaves, branches and roots, but also releases 30% of its energy to 5 trillion microorganisms (bacteria, fungi, etc.), that are located around the roots and, in turn, supply the vine with minerals and protect it from parasites. In order to perform their function perfectly, the microorganisms need oxygen – which is supplied by worms and their widely ramified tunnel systems. Together, they create a soil structure that absorbs water only as much as necessary and releases it only when the vine demands it.
"

If I were to establish a hierarchy, soil would be at the very top.

"

This is why we do everything to make the soil life as vital and diverse as possible. We work according to biodynamic principles and continuously build up biomass through greening in summer and winter and by spreading compost.  Also, we drive a tractor in the vineyards as seldom as possible in order not to compact the soil unnecessarily. Instead, we increasingly rely on our horses - especially in our best sites - which helps us to build up soil around the lower part of the stocks and, if necessary, cultivate the soil surface.